6 Month Review
June 2020: During the months of January to June, we've seen...

95 victims identified.
51 new survivors in our care.
1,339 frontline professionals trained.
2,136 hotline calls linked to trafficking.

We are so encouraged by these numbers, but we want you to meet one of the faces behind them. Meet Leslie*. Her life was changed because of your support.

Leslie's Story:
Leslie was looking for love and a stable life for her children. As a mother of two, Leslie worked extremely hard balancing two jobs and she loved her children more than anything. One day, she met a handsome man who made her feel loved and eventually promised her a better life and a steady job so she could save to support her family. Leslie wanted to give her children the best chance at life possible–so she decided to move and temporarily leave her kids with their father.
When she got there, they were living in hotels and one day, Leslie's boyfriend asked her if she would sleep with someone to pay for next week's rent.

She wasn't comfortable but didn't want to compromise her relationship or her family's future.
After doing this a few times, her boyfriend started bringing other women around to do the same thing. She felt hurt, betrayed, and devastated–so she decided to leave.
After several attempts to leave and years of physical and sexual abouse, Leslie was finally uncovered by law enforcement and assisted to safety from her trafficker.
This is when Leslie's journey to restoration began.
She started working with A21, receiving trauma counseling and psychological services, and was eventually reunited with her children. It's the support of people like you that empowers survivors like Leslie to hope in freedom, wholeness, and a promising future.

Give to help more survivors like Leslie →
---
The Simple Gifts that Make the Biggest Difference
April 2020: Amazon wish list providing Gift Baskets for survivors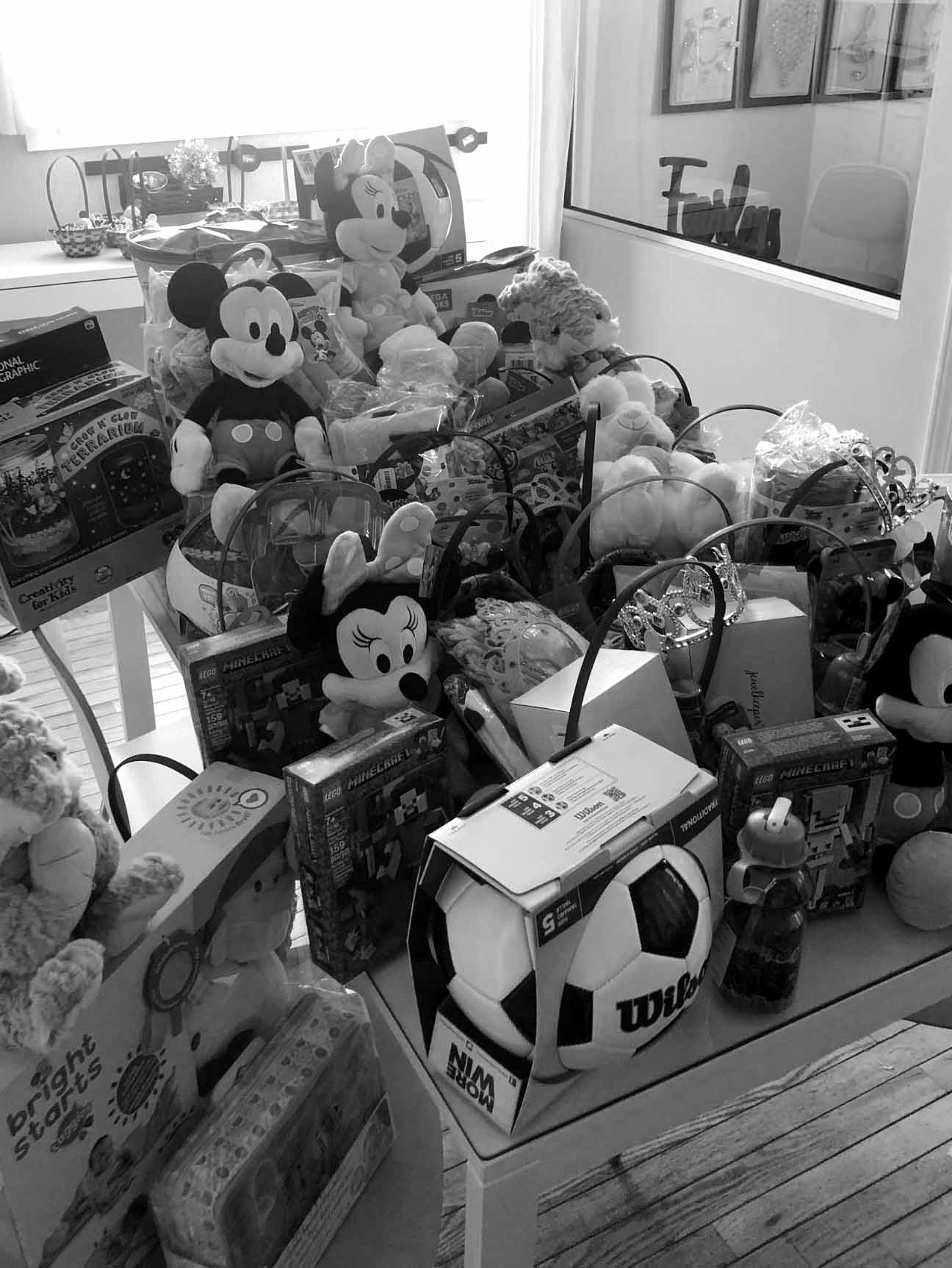 Last year, through Amazon Wish List, our aftercare team provided Easter baskets for our survivors and their children because of the generosity of supporters like you. This year, we want to provide you an amazing opportunity again. With the current pandemic, our team is inviting you to provide COVID-19 Care Packages for our survivors and their families.
When you purchase an item from the A21 Amazon Wish List, the items are sent directly to our U.S. aftercare team in Charlotte, North Carolina where they will personally deliver the items to survivors.
It's your support that reminds our survivors that people care about them, that there is hope in the midst of a crisis, and that they are stronger than any challenge they are currently facing.
Want to send a gift? →